For grooming I need a dresser but what about the storage of my stuff? If you too have the same confusion, pass in here! From this guide, your decision-making will be easy and you'll arrive at the conclusion.
Are you looking for a classy piece of furniture that fulfills storage requirements too? A chest of drawers or a dresser can be a perfect option. But most of us get puzzled while choosing between these two. No worries! This article will help you to acknowledge the chest of drawers vs dresser differences. Read more to discover the best pick and embellish your home artistically.
Dresser vs Chest of Drawers: the Basic Difference
A Dresser is considered to be the compulsory element in a bedroom furniture set, sometimes called a dressing table. It is usually waist-high, pivoted with a mirror on top. This feature prominently differentiates a dresser from a chest of drawers. The lower frame of a dresser consists of multiple parallel or horizontal drawers. The mirror and the top of a dresser serve as a table for vanity purposes.
On the other hand, a chest of drawers provides the ultimate room for general bedroom stuff. It contains only drawers without any vanity mirror which makes it compatible to be used in any other room, rather than a bedroom. Its compact, elegant design and tremendous storage capacity sometimes make it superior to ordinary armories.
The Appearance of Chest of Drawers Vs Dresser
The first aspect that will help you to decide whether to choose a dresser with a mirror or a chest of drawers with their appearance.
Dresser has been a hallmark of class and elegance in furniture items, for years. From a traditional look to a modern glance, these case pieces have never failed to amaze us in different styles, colors, and sizes. Imagine filling your empty bedroom space with a low and long beautifully designed masterpiece, which will surely change the dimension of your space. A dresser is specially designed to enable us to dress up, to bring about this objective a matching mirror is attached at the top of it which also magnifies its beauty. Besides the glamour, it permits storage in a styled theme.
On the flip side, a chest of drawers or sometimes called a media chest is not in the least to set an incredible impression. The stunning and tremendous exterior of the piece of furniture makes it more likely to be a decorative item, rather than a storage unit. The chest of drawers is available in different sizes and styles which can complement any space of your home. The tall and narrow chest of drawers is excellent to meet the necessities of a small bedroom, in an exclusive style.
Considering the Space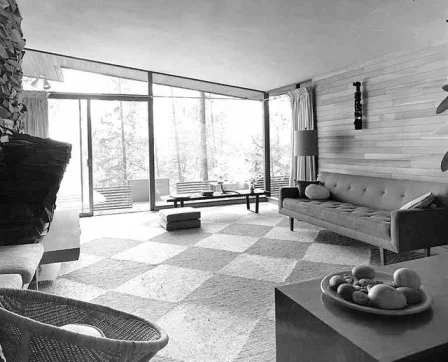 When choosing any type of furniture for your room, the first thing you might consider is the room size. Let's find out which fits the best in your room, a dresser, or a chest of drawers.
A Dressing table or "lowboy" is usually massive and bulky. A standard dresser is waist tall and contains almost six to nine drawers, although it may vary. Due to its larger dimensions, it accommodates best an immense bedroom. An empty elongated wall, facing the bed can be a perfect spot to place your lovely dresser with a mirror. For a perfect fit, don't forget to measure the dimensions of the wall and the dresser you are selecting.
Having limited space in your small room? Don't get down, as there is a trendy solution to this. Fascinate your storage needs in a restricted space with a chest of drawers or a "tall boy". A chest of drawers is usually tall and narrow which offers extreme storage while consuming less floor space. You can put the tall boy in a bedroom, living room, entryway or a child's sleeping space to assemble your accessories.
Check out your Storage Needs
Your storage need is a strong factor, which is going to decide the conqueror in the battle of dresser vs chest of drawers.
A dresser is multifunctional, it is mainly used to organize your clothing accessories, and the top of the dressing table assists best as a vanity table. The drawers of the dressing table are ideal for storing jewelry, folded clothes, socks, lingerie, and other smaller clothing items. Whereas, the topmost surface serves as a display unit for your makeup stuff, perfumes, moisturizers, and other routine care stuff.
Contrastingly, the vertical chest of drawers holds an extensive storage capacity, while conserving less space. The storage of different chests may vary accordingly to their shapes, sizes, and number of drawers. The chest of drawers ultimately provides chambers to organize your commodities, neatly in place. You can keep books, toys, medicines, household gadgets, or any other things precisely in these manageable drawers. The top of the chest drawer provides a flawless space for decorative items such as candles, photo frames, or flower vases.
Have a look at your Budget
The last but dominant agent which will finalize your selection between a dresser and a chest of drawers is the price.
After comparing the appearance, size, and storage capacity, eventually consider comparing the costs, to make a decision. Select a budget-friendly piece of furniture to meet your storage necessities and furnish your home.
As discussed earlier, the dresser is voluminous, hence greater raw material and a laborious procedure are required in its manufacturing which eventually makes it expensive. The price range of different dressers may vary according to the quality of the wood, mirror, polishing, and design.
Conversely, the chest of drawers is compact and mirrorless which makes it affordable as compared to a dresser. Different styles and qualities of chest of drawers are available in the market with a price range, these are customized in plastic, wood, or metal, according to the consumer's choice.
Frequently Asked Questions – FAQs
What are the main differences between a chest of drawers and a dresser?
The main difference between a chest of drawers and a dresser is their size and shape. The chest of drawers has fewer drawers and is typically taller and narrower than a dresser. A dresser is wider and lower and may have more drawers. A dresser may also have a mirror attached to the top.
Dresser vs Chest of drawers – Which one should I choose for my bedroom?
The choice between a chest of drawers and a dresser depends on your storage needs and the size and layout of your bedroom. It may be better to choose a chest of drawers if you have a limited amount of space. If you need more storage space and have more room to work with, a dresser may be a better choice.
Which one is more expensive?
The cost of a chest of drawers or dresser depends on many factors. These factors include the quality of the materials, the size and design of the piece, and the brand. In general, dressers may be more expensive because they tend to be larger and have more drawers.
Can I use both drawers and a dresser together?
Yes, you can use a chest of drawers and a dresser together in the same room. You can even combine the two for an eye-catching and functional storage arrangement.
Do drawers and dressers come in different styles?
Whether you're looking for traditional ornate furniture or modern and minimalist living room furnishings, both chests of drawers and dressers are available in a variety of styles.
How to choose a chest of drawers?
A chest of drawers should be chosen based on its purpose, size, and style. You need to determine what you are going to use it for, how much room you will need for it, and what style will complement the décor of the room. This will help you make the right choice that is both functional and visually pleasing.
Conclusion:
In the end, we are highlighting the chest of drawers vs dresser differences, to clear all confusion while making a selection.
Dresser has a mirror, whereas the chest of drawers lacks it.
A chest of drawers is used for general storage, although a dresser is multifunctional, and aids for both storage and grooming as well.
A dresser is usually voluminous, while the chest of drawers is compact.
Choose a dresser for a bigger room and a chest of drawers for a smaller one.
The chest of drawers is affordable as compared to a dresser.