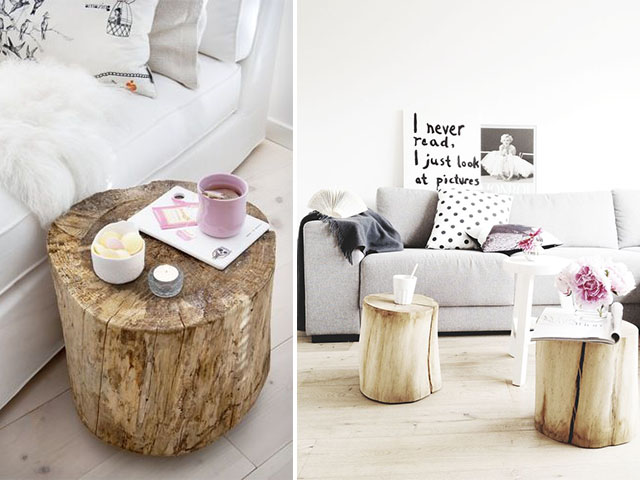 Low center tables are frequently used to design living rooms so guests can set their drinks, plates, and other items on them. These center tables are often known as cocktail or coffee tables. Although these names can be used interchangeably, a few key distinctions set a coffee table apart from a cocktail table.
Our guide will look at the differences between cocktail tables and coffee tables. Let's begin.
Cocktail vs Coffee table
Coffee Table
Some argue that the term for coffee tables first appeared in the Victorian era, but others believe that it was during the Prohibition era when people started drinking less and the name "coffee table" actually first appeared. Coffee tables are said to have originally been tall tables but evolved into sturdy low-rise tables for modern use.
With time these small, oval tables placed in front of sofas in living rooms started to serve as conversation pieces but also to store coffee. The coffee table transformed into the hub of family gatherings and laughing as a living room became lively with discussion and visitors and hosts sipping on their beverages.
The oval form of a coffee table is subtly used in interior designs to soften the appearance of a space filled with harsh, rectangular objects. There is another term called coffee table books that refers to books that are displayed on top of coffee tables.
Cocktail Table
The phrase cocktail table evolved over time, although no one is certain when it was first used. While other historians have alternative interpretations, some claim that the phrase cocktail table dates back to the 1800s.
Cocktail tables typically have a square or rectangular countertop and come in high and low styles. It was given the name cocktail table because hosts often used long, rectangular, or square tables to rest their drinks while entertaining guests.
Cocktail tables come in both long and short forms, which makes them a lifesaver for interior decorators and designers. By having the option to pick a lower or higher table, they may maximize the aesthetically pleasing and functional qualities of the space they are building. The square table may be used as a centre table for cocktails as well as storage space, and the top can be decorated with flowers, vases, and other decorations.
Major differences between Cocktail Table Vs Coffee Table
Despite being both low central tables, coffee tables, and cocktail tables differ in several ways.
Shape
Small, circular, low-rise coffee tables are typically found in living areas. It is positioned in front of a sofa, sectional, or couch. Its main use is to store liquids. Its little height makes it the ideal place to lay a mug of coffee while curled up on a couch with a book. Coffee tables are a terrific opportunity to showcase your style aside from serving beverages. The small, circular tables may be decorated with flowers, coffee books, and many other things.
Cocktail tables are long, rectangular tables with a low or high rise. It is typically positioned in front of a sofa in a formal living room so that visitors can lay their glasses there while being entertained for the evening by their hosts. Cocktail tables are adaptable in that they come in a variety of sizes. Cocktail tables are the best option if you want a higher rectangular table to suit your decor.
Length
Coffee tables generally come in either 16 feet or 16 feet in size. On the other hand, cocktail tables are usually bigger in size and come in 20 or 22 feet sizes.
Safety
A significant difference between a cocktail table and a coffee table is that the coffee table is safer because of its round and oval shape. This is due to the fact that it has a softer, rounder surface and no sharp edges that kids may cut themselves on.
On the other side, a square cocktail table's sharp edges may stand out uncomfortably. The cocktail table's rough edges make it simple to get wounded. Given that cocktail tables are low-rise tables that youngsters may quickly run into or access, it can be extremely dangerous for kids or children.
Conclusion
Our guide of cocktail and coffee tables notes that their main point of difference is between their size and shape. Despite the fact that both of these tables are low center tables, no furniture police will show up to arrest you for calling your centre table, coffee table, or cocktail table at the end of the day. Even so, it's crucial to always use the proper terminology.