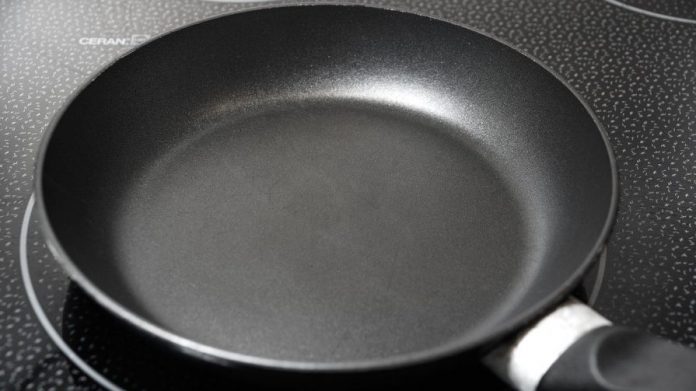 Like bread and butter, pans and pots are also important. They are a vital part of cooking. Everyone loves baked products and baking, however, it is totally pivotal that we all look after our health as much as possible.
People around the globe use nonstick pans and pots for their regular cooking. For flipping pancakes, frying eggs, and turning sausages, the nonstick pan is great. It can be very useful for making exquisite dishes that otherwise might get stick to the pan.
However, there is some sort of confusion around nonstick coatings, like Teflon. According to some sources, non-stick pans are dangerous and are responsible for some health issues like cancer, whereas others claim that cooking in non-stick crockery is totally safe.
In this article, we will focus on a detailed look at nonstick cookware and its effect on health and the working of non-stick pans and some useful tips to remember when using them in your kitchen.
What is Nonstick Cookware?
The cookware that is nonstick like saucepans and fry pans, has a protective coating of PTFE (polytetrafluoroethylene), mostly known as Teflon.
Teflon, a synthetic chemical made of atoms of carbon and fluorine.
It was manufactured in the 1930s and provides a nonstick, nonreactive, and almost frictionless surface.
The nonstick and Teflon-coated crockery are easy to clean and convenient to use. It also needs a little quantity of butter or oil, making it a healthy way to fry and cook food.
Teflon also has a variety of other uses. It is used to make cable and wire coatings, carpet and fabric protectors, and water-resistant fabrics for outdoor clothing like raincoats.
Over the past few years, however, the safety of nonstick crockery has been studied.
The center of attention was a chemical known as perfluorooctanoic acid (PFOA), which was once used to manufacture nonstick crockery, but now it is not used.
The studies also focused on the risks related to overheating of Teflon.
How to tell if a pan is non stick?
If you are thinking about how to tell if a pan is nonstick, then here we can help you. The indications may seem minute to you right now however, the differences will be quiet clear as you begin to notice them.
The points to check if a pan is non-stick are:
Appearance
Dark gray color layer on the inner side of the pan and shiny metal on the outer side.
Surface
Additionally, when you first buy it, the cooking surface is very shiny, smooth and scratch-less.
While, other pans have a dry or dull surface. You can notice the difference quite easily just by touching a non-stick pan. The other pans have a comparatively uneven and grainy surface.
Weight
In addition, non-stick pans are lighter as compared to cast iron pans. The reason is that non-stick pans are made with aluminum and protected with a layer of coating.
This is the noticeable difference in the weight of both pans.
There is something you have to make sure while purchasing a non-stick pan is research or if in-store ask a salesperson.
How does a non stick pan work?
Teflon or PTFE is a protective coating on the metal surface of a non-stick pan. It is material that protects the metal surface when it is heated. Teflon is a barrier and hinders the metal surface from coming in contact with hot sticky food.
The surface remains smooth as a result and no food sticks to the pan.
Reasons to move to non stick pans
Technology definitely works magic for cooking. There are many pros to using non-stick pans which are discussed later in the article. Generally, non-stick pans have made it quite easier for new chefs and cooks in the preparation of their meals.
Easy to clean and cook in
Doesn't require oil
Scratch resistant
Heat is distributed evenly
Stylish and modern in appearance
The safety of using non stick pans
Though there are many benefits of using non-stick pans, they are discussed for many other points. Many people are confused about using a non-stick pan as there are safety and health issues related to them.
As per studies, there are a number of diseases associated with exposure to PFOA. The diseases are chronic kidney disease, thyroid disorders, testicular cancer and liver diseases. Moreover, PFOA has also been connected to infertility.
Avoid overheating your non stick pans
Generally, Teflon-coated non-stick pans are known to be safe for cooking purposes. But, if heated to high temperatures, they release harmful fumes. The fumes release at 300 degrees C above temperature so they are easy to avoid.
If exposed to these harmful fumes, you get affected with fume fever. The symptoms are headaches, body aches, and fever. Usually, the symptoms appear 4-10 hours after exposure. You get better within 48 hours. Some serious effect of exposure to Teflon fumes is lung cancer.
People who are exposed to harmful flames at high temperatures like 390 C or above for more than 4 hours.
Tips to minimize your risk when cooking
By following some basic precautions, cooking with non-stick crockery is healthy, safe and convenient.
You can minimize the issue by following some tips.
Proper ventilation of the cooking area
Avoid preheating an empty pan
Use plastic, wooden or silicon utensils
Replacement of old crockery
Hand wash
What are the Alternatives to non-stick cookware
Normally, modern non-stick crockery is safe. But if you are still concerned about health. Use these alternatives
Cast-iron cookware
Ceramic cookware
Stoneware
Silicon cookware
Conclusion
We hope you have got the answer that how to tell if a pan is non stick. For cooking healthy meals around the world, non-stick pans. Because of their non-stick surface, they provide ease and comfort as compared to other pans. It also allows people to cook food with no or very little amount of oil to get a healthy lifestyle. The only problem with non stick pans is that overheating Teflon creates harmful fumes. But the issue can be avoided easily by not letting the temperatures cross 300 C.