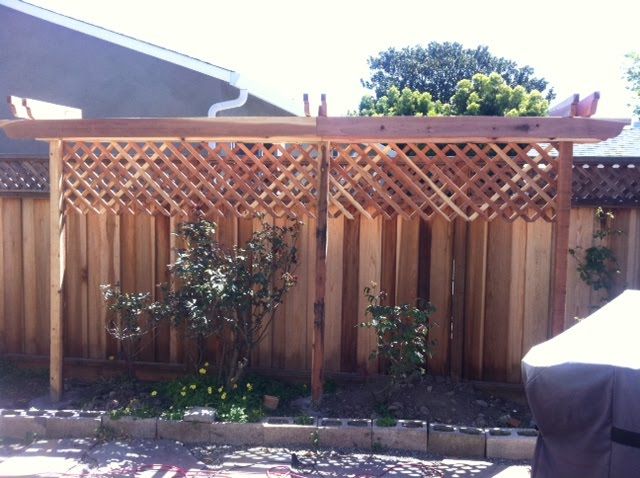 When we meet with family and friends to relax, we all desire a little solitude. We have some incredible ideas for you if you want to do the same thing without spending too much money.
There was a period when you could relax in complete isolation in your own backyard. The family next door then cut down a few trees on their property. On the opposite side, the new master suite of the neighbors features a second-story porch with lovely views of your yard. You suddenly feel as though you are living in a fishbowl with no privacy.
Privacy is in high demand as larger homes occupy ever-tinier lots and outdoor living spaces become more popular. Additionally, you might wish to filter out the conversation of your sunbathing neighbors and conceal your own view of them from inquisitive eyes.
Luckily, protecting your privacy doesn't have to cost a dime. There are practical, affordable ways to keep neighbors from seeing you. In other cases, using such screening techniques to keep out neighbors won't even cost you anything. Hold on to me. You'll adore some of my suggestions for backyard seclusion.
Ways to block neighbors view to get little privacy
People think of fences when they consider blocking views, but there are many other inventive methods to maintain your privacy.
We have listed down some cheap ways for you:
1. Shield with outdoor screens
Screens for outdoor use are simply textile panels supported by metal supports. These are affordable and easily accessible online, like this lovely outdoor screen. The best part about them is that you can relocate them to other backyard locations when you require solitude.
2. Canvas Walls
Making a canvas wall is a fairly affordable solution to keep your neighbors from seeing your yard. The curtain in this instance differs only in that it is more organized and always closed. This is another reasonably priced method to have some privacy when your backyard and that of your neighbor are directly next to one another.
3. Plant trees and shrubs
Another fantastic option for backyard seclusion is bushy fast-growing trees and shrubs, like these reasonably priced fast-growing hybrid willow trees. A fence made of trees and shrubs is a terrific option since you can plant the trees and shrubs yourself and save a lot of money by not hiring a professional landscaper. Simply use a shovel to make a hole, add some earth, and plant the tree there.
When compared to alternative fence solutions like a stone wall, trees are readily accessible and have competitive market costs. The trees, on the other hand, require more patience because it takes some time for you to be able to appreciate their tranquil beauty. Some tree species, like arborvitaes, need a few years to fully mature. Additionally, by expanding plants, you will contribute to environmental preservation.
4. Overhead shade
This is a good option if you wish to keep out those who live in the apartment or two-story building next to you. Actually, installing such shade structures has two advantages.
The first is that it does keep them from observing whatever is happening in your backyard. It also offers excellent respite from the summertime heat. To implement this option, you can use sailcloth, gazebo, trees, or even fixed overhead structures.
The cheapest option for backyard seclusion is probably this. You may just fold them when you don't need any privacy, and it can provide you with total seclusion. If you don't want to build your own curtains, you may purchase them at any home décor store. If you feel confident, try doing it yourself.
6. Grow a plant wall
Grow a living wall in your garden by cultivating huge foliage and blooming plants to conceal the exposed area. A more lifelike appearance is produced by planting a variety of deciduous or evergreen trees, shrubs, and perennials, especially if you layer the plants and place them in odd numbers.
7. Fountains for noise masking
If you can include a fountain in your privacy plan, you may hide not only your neighbors' view but also their noise. You may also prevent road noise and buzzing AC sounds in addition to their loudness.
Fountains are great noise-canceling devices when used with white noise. Just be careful when installing a fountain so that it doesn't add to the noise from the neighbors rather than reducing it. Yes, this might occur. Just make sure the recirculating pump on the fountain is adjustable. You can then relax with the volume of music that you find relaxing.
8. Fences and walls
Affordable and appropriate for any backyard, even a little side yard. The simplest method to provide seclusion to your recently completed patios and playground is with a fence made of such sturdy boards.
Check your local building rules for the height minimum and other restrictions. You may choose from a variety of board fence types to match the shape and style of your property. For added appeal, try to put some evergreen bushes in front of them. Additionally, those boards can be stained to offer aesthetic appeal in addition to serving as a privacy barrier. Choose a simple fence that isn't too hefty so you can install it yourself. Budget-friendly but not exactly inexpensive is this choice.
Conclusion
Now that we have discussed some of the ideas it will be much easier for you to decide for whatever cheap way you would like to use for blocking your neighbor's way. However, if you've made the decision to utilize plants as your outdoor privacy screen, make sure to pick species that perform well in your region. Your trees may become thicker and greener if you prune and train them. Choose synthetic choices made of weather-resistant materials so they will last even in inclement weather.