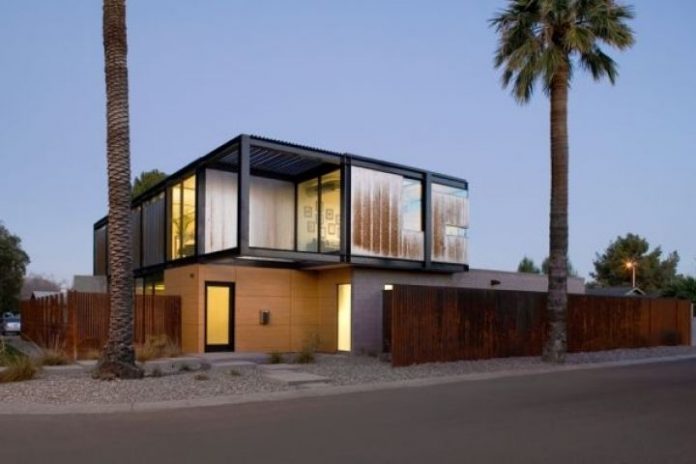 It takes a lot of time and effort to choose the ideal place to live. Despite the abundance of available options, it's hard to choose the one that satisfies all of your preferences and needs. Site-built homes are the most common solution for those looking to move, but they also have many downsides. These homes are pricey, take forever to build, and pollute the environment.
To counter these downsides, in recent years there's been a rise in the popularity of eco modular buildings as a more practical and eco-friendly housing solution. Read on to find out why more and more people choose to go modular.
Modular Homes vs Stick-Built Homes
Building homes on-site is also the oldest and most common construction method. However, site-built homes often take a year or more to complete. They take a toll on your pocket, as well as the environment.
On the other hand, modular homes are more flexible, cost-efficient, and eco-friendly, and they're faster to build. Check out the beautiful modern designs of modular buildings Melbourne construction companies offer and choose your dream home! They're made with materials that are sustainably sourced, recyclable, or reconstituted. The modules are constructed from fully welded structural steel frames, and each module's floor is made of cross-laminated wood (CLT) panels.
You never know the precise length of the construction process when building a home on-site. Bad weather conditions and other potential culprits might potentially slow down the building. Prefabricated modular construction takes place in enclosed spaces, so there is little chance of weather delays.
You can also customize your modular home to your preferences and even include solar panels to save on your energy bills. Your modular home will be built and installed in roughly 3 months, which is much less than the construction duration of a site-built home.
Build a Home on Any Location
Source: dwell.com
When it comes to location, modular homes are more adaptable than traditional site-built ones. Finding an appropriate site is the first stage in building a house. To start building a home, the plot must meet a lot of requirements. Luckily, a modular home can be built on any type of surface, including sandy beaches and even remote outback locations.
Modular construction companies in Australia produce versatile contemporary homes in a factory setting and then ship them as modules to the construction site for assembly. These modules can be readily shrunk in size to be transported to inaccessible locations.
How Durable Are Modular Homes?
Because modular homes have more detailed construction plans that show every stage of the process and undergo frequent inspections, they are frequently of a far higher quality than stick-built homes. They are seen as having higher standards of health and safety as a result.
These homes also provide excellent protection in cyclone and bushfire-prone locations. The strong frames hold up even in the toughest conditions. If you're considering picking a location close to the shore to minimize any salt spray harm to your structure, the organization will make numerous adjustments.
Save Money
Source: idesignarch.com
Additionally, modular homes are significantly more affordable. With site-built buildings, the chances of theft rise since a significant amount of the supplies needed are left exposed on the job site. On the other hand, modular houses are completely built in a factory setting, where the supplies are safe from theft.
Modular construction businesses also give you a list of all the prices prior to the commencement of the construction process. You will then be informed of the building's exact cost. Making a budget for a site-built home is challenging because they frequently have unforeseen expenses.
Highly Customisable
Modern modular homes are much different from their outdated cookie-cutter versions in the past. You are completely free to modify your modular home to your tastes and add features to make it more convenient and comfortable.
Your dream home can be built through direct collaboration with a professional architect. They will help you find solutions for your specific needs. Do you have any plans to try greenhouse gardening in your new house? Professional designers will create a room that is suitable for the task and is incredibly well-lit. Do you intend to dabble in music production, either professionally or just for fun? You will then require a room that is suitable for a recording studio and has additional soundproofing.
Is Modular Construction Sustainable?
A growing number of modular construction companies utilise sustainable ways to decrease their environmental impact as climate change accelerates faster than ever. A modern modular home is one of the most important environmentally friendly solutions of our time.
Energy Efficiency
Prefab structures are more airtight than ordinary stick-built homes since they are built in a regulated industrial environment. They feature the most superior and efficient insulating structure and have double walls due to the way the different modules interlock. This layout helps in maintaining a consistent indoor temperature. Because of the improved insulation, you spend far less on heating and cooling, which is better for both your wallet and the environment.
On the other hand, the effective double-glazed windows and doors of modular homes make it considerably easier to regulate indoor temperature. Some of them are also equipped with energy-efficient appliances and LED lights. As aforementioned, you can also choose a modular house with integrated solar panels to additionally cut down on your monthly costs.
Modular Homes Produce Less Waste
Source: biofriendlyplanet.com
Modular homes account for a lot less waste compared to traditionally built homes. They are created in a factory setting with precise specifications to guarantee little waste. Numerous businesses make an effort to recycle as much rubbish as they can.
Since modular homes follow stringent assembly requirements, less waste is created on-site when they are being built. On the other hand, almost 40% of the garbage in landfills comes from site-built residences. Modular homes produce significantly less waste than traditional homes, which is a huge plus for homeowners who are concerned about the environment.
The option to relocate your modular home in the future also lowers the environmental impact of constructing a new home and tearing down the old one.
Minimal Carbon Footprint
Modular homes generate around 80% less trash overall than homes constructed traditionally. They're constructed in tightly regulated spaces to reduce their environmental impact.
Additionally, there are fewer carbon emissions from transit compared to dwellings built on-site. While site-built homes need regular material transportation, modular houses are delivered to the construction site all at once in the form of modules.
If you're looking at homes and planning a move, browse through the versatile designs of modular building Melbourne based companies offer and make your pick! Compared to typical site-built homes, these residences are luxurious, sustainable, and a lot more adaptable.