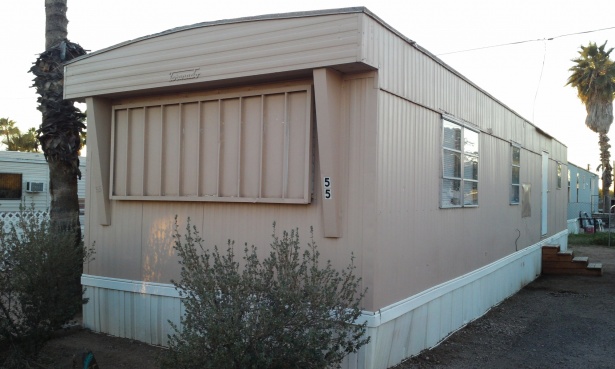 Buying a mobile home is a low-cost way to get a comfortable place to live. You'll pay much less per square foot than you would for a traditional home while still enjoying comparable beauty, style, comfort, and the advantages of homeownership.
Any home requires maintenance to keep it in good condition, and mobile homes are no exception. However, there are some practical differences in maintaining and repairing mobile homes. There are numerous resources available to help you with these tasks, allowing you to enjoy your new home for many years to come.
Here are some useful tips that will help when performing routine maintenance, making repairs, and decorating your mobile home.
Useful Tips for Mobile Home Owners
1. Maximize Energy Efficiency With Proper Insulation
Because mobile homes are built with very little insulation, proper insulation is important. Materials used in mobile homes are thin and provide little thermal insulation. 
Insulation is probably the most important factor in keeping your mobile home cool during the summer and warm during the winter. Insulation, in particular, acts as a barrier to both heat loss and gain – and it is not only a great way to make a mobile home more comfortable year-round, but also to make it more energy-efficient. In fact, mobile home insulation can improve energy efficiency by up to 80% in some cases.
Insulation is often used in mobile home roofs, ceilings, walls, and floors. It can also be used to increase energy efficiency and reduce condensation in places like crawlspaces and the underbelly of mobile homes. Insulation can aid to serve as a sound barrier. Both between rooms within the mobile home and when it comes to deadening sound from outside the mobile home. It's an addition to the crucial comfort and energy efficiency benefits.
2. Taking Care of the Roof
Keeping a mobile home dry and secure is the main thing. Roof maintenance is a crucial part of keeping your mobile home in the best shape possible. When considering how to care for your roof, there are several aspects to consider. You may save time and money by being proactive and avoiding leaks before they occur.
Many people believe that sealing a roof will fix leaks and other issues and that it must be easier than replacing a roof. This isn't always the case, however. Sealing a roof can be time-consuming, old sealant layers around vents and on seams must be removed. Then, you must scrape smoothly and clean the entire roof. Before applying the fresh coat, you should locate any leaks and cover them using a neoprene or polyurethane flashing sealer.
Replacement of a mobile home's roof may appear difficult and costly. On the other hand, as mobile homes become more common, so are DIY roofing kits. Because the quantity of mobile home roofers is growing, prices are becoming more competitive. Also, it will increase your home value as well. Replacing your mobile home's roof may be the best option for lifespan and true leak protection.
3. Clean Clean Clean
One of the simplest ways to minimize damage to your manufactured home's roof and exterior is to check and clean your gutters regularly. Leaks and water damage to the home can be caused by clogged gutters. Clogged gutters can get heavy with debris and shatter or fall off the house if left unattended for too long, inflicting substantial external damage to the home and property.
To prevent mold and mildew from forming on your siding, clean it regularly. When it comes to maintenance, siding is one of the most usually overlooked elements of a manufactured house, yet it should be at the top of your list every year. If your prefabricated home has vinyl siding, which is the most common form of siding, a solution of water and soap is a great way to clean it.
To improve the air quality in your manufactured home, clean out your air conditioner and heating systems. Clean it regularly, at least two times a year. Changing your filters regularly will help maintain your home comfortable and in good working order. Also, it can help reduce the impacts of allergies, asthma, and other respiratory and skin issues.