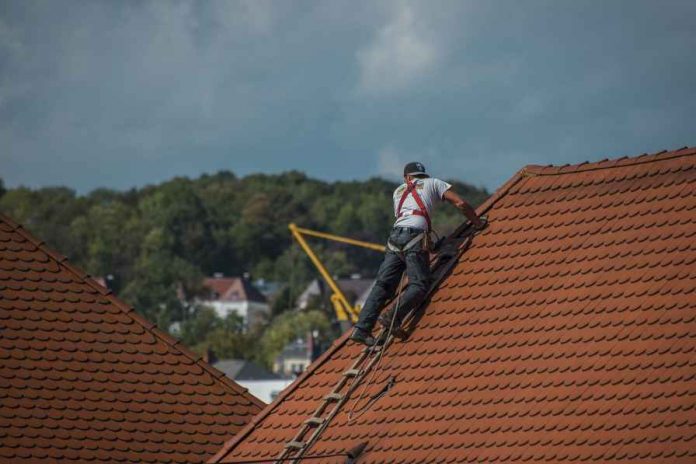 As most homeowners know, your roof is absolutely vital to the stability and quality of your home. This is why roof repair is so important. You must be vigilant of any damage your roof may incur so as to protect the overall state of your home. As soon as you confirm that there is damage, you should immediately look into a roof repair. Once you have a roof repair arranged, there are steps you must take to prepare your home for this process. In this guide, we'll share with you the measures you can take to make the roof repair process as smooth as possible.
Preparing the Interior of Your Home
Although repairs will be taking place outside of your home, you have to consider the impact it may have on the inside of your home as well. The movement of construction workers combined with the tools that they use can result in frequent vibrations throughout the structure of your home. If you don't prepare for this, you could face some messy consequences. Here are some preparation tips we recommend you take:
Clear the attic: An attic will incur the heaviest impact since it is directly below the area undergoing repair. If you have an attic, it is important that you clear your attic in preparation for a roof repair. Any items, especially fragile ones, are very vulnerable during roof repair. It's best to store them on the ground floor for now. Additionally, the attic is going to collect the most dust during this process, so it's recommended that you lay tarps or painter's drop sheets on the floor to make clean-up easier.
Protect the garage: If your garage is built-in to the house, it will definitely need extra protection. Most garages don't have insulation so there is nothing to prevent dust and shingle granules from dropping through the roof. So, you should cover any valuable items in the garage with a tarp.
Secure your windows: There's a chance that roof materials may fall especially if your roof is going through extensive repair. These falling materials can accidentally scratch your windows. You should place wooden boards over your windows as a means of protection.
Remove picture frames and mirrors from walls: As we mentioned, roof repairs can cause vibrations throughout the structure of your home. These vibrations can affect your walls around your house. So, it is important that you remove any frames or mirrors that could possibly fall and break.
Secure fragile objects and light fixtures: It would be wise to consider moving any fragile objects around your home to a different location. For example, you may want to remove any glass light fixtures hanging in your home during the repair process.
Preparing the Exterior of Your Home
During your roof repair, your home will become a worksite for a few days. While roofing experts will do their best to maintain an orderly worksite, you can expect there to be some loose debris. Because of this, it is highly important that you prepare the exterior of your home to prevent any damages to your home and any outdoor fixtures. Here are some preventative measures we suggest you take:
Clear your vehicles from the driveway: During the repair period, it is important to park your vehicles elsewhere for the time being. This may mean you have to park on the road. However, with your driveway clear, there is room for roofers to deliver materials and place them on your driveway if need be. It makes coming and going easier for the both of you. Not only will your cars be protected from falling debris but there is space for construction vehicles such as boom trucks or dump trailers.
Protect your yard: It would be smart to relocate any potted plants, sculpture, or any other fragile yard decorations. In this way, any items in your yard will be protected from any possible damages such as falling debris.
Clear the outside radius: Roofing professionals may need to walk and work around your home so as to access the roof from different sides. You don't want them tripping over anything or for anything to be in their way. Ensure that there is at least a 15-foot clearance all the way around your house. This means relocating patio furniture, plants, children's toys, etc.
Cut your grass: It's much easier to find debris such as nails in short grass. Cutting your grass will help roofers collect fallen debris or any hidden nails.
Check your electrical outlet: Roofers may need to use powered equipment while repairing your roof, so they'll need access to an outdoor electrical outlet. If you have one, please ensure that it works. If you don't, plan to leave a door or window open near an outlet that roofers can use.
Inform your neighbors: Even though professionals try to keep disturbances down to a minimum, roof repairs still elicit noise and vibrations. Your neighbors would definitely appreciate a warning ahead of time about any possible noise or disturbances. In this way, your neighbors will be a lot more cooperative and tolerant on the day of your roof repairs.
Conclusion
When your roof experiences damage, it can be very inconvenient. That's why you want the repair process to go as smoothly as possible. You want the damage done to your roof to be taken care of seamlessly and quickly. By now, you understand that you can ensure this happens by doing your part and preparing your home for repairs.