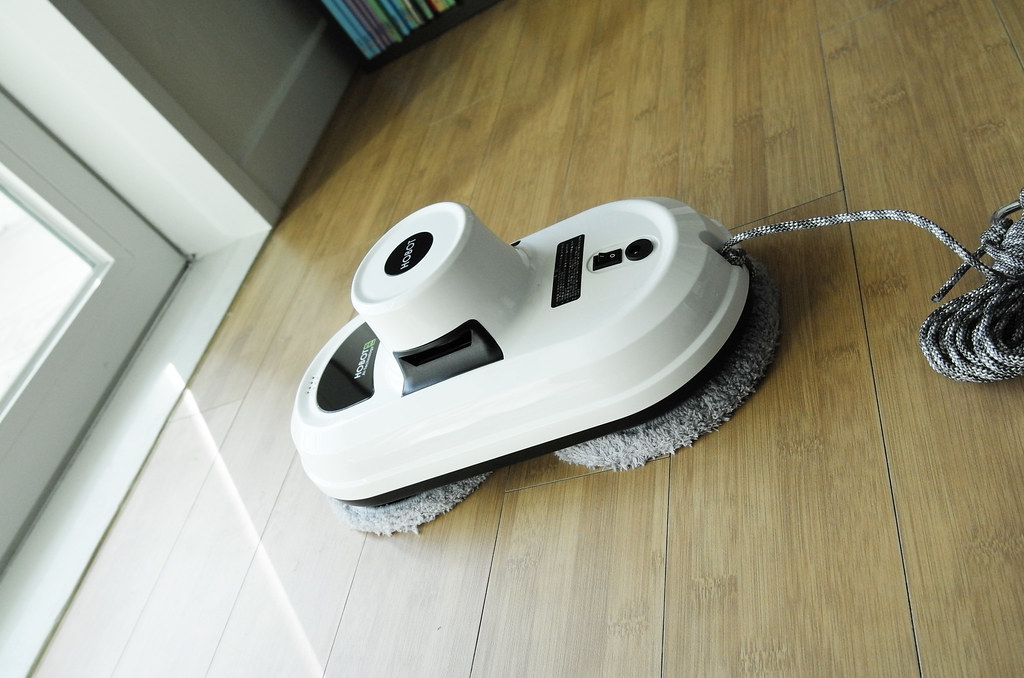 A clean and well-organized house always refreshes every person and the people who visit such person's homes admire them. We all want our houses clean and beautiful in appearance. For this satisfaction that our house looks attractive, we clean our house many times a day.
But a common problem for people who work a demanding job and cannot give much time to their house for cleaning. They want a shortcut to clean their home correctly in minimum time, if we talk about the types of floors like Hardwood Flooring, Laminate Flooring, Ceramic Tile Flooring, Natural Stone Tile Flooring, and Vinyl flooring.
For those who have a vinyl floor in their house, it is not easy to clean it. To solve clean the vinyl floor, we have selected some of the best floor cleaning machines for vinyl floors. These are the top vinyl floor scrubber that you can consider for cleaning.
5 Best Vinyl Floor Cleaner Machines
Here are 5 best vinyl floor cleaning machines that you will like:
Image
Product
Features



Cordless Electric Spin Mop

•

Designed with 2 Power Dual motors

•

LED Headlight & Free Mop Head

•

Electric Spray Mop with 300mL Water Tank

Check Best Price



PurSteam Steam Mop Cleaner 10-in-1

•

Cleans the Floor very Fast

•

Light in weigth and Durable

•

3 Adjustable Modes

Check Best Price



Cordless Wet Dry Vacuum & Mop Cleaner

•

Contains double tanks design.

•

You can clean multiple places

•

Soft roller brush

Check Best Price



Hoover FloorMate Deluxe Hard Floor Cleaner

•

Best vinyl, floor, and tile cleaner

•

Contains dual tank technology

•

Fingertip control

Check Best Price



BISSELL PowerFresh Steam Mop

•

Clean floors efficiently

•

Removable water tank

•

Innovative steam control technology

Check Best Price

The first one is the Cordless Electric Spin Mop vinyl floor cleaner machine, a handy and durable cleaning machine. Its weight is 8.78 pounds, and the dimensions of this product are 19.33 x 5.04 x 15.75 inches. There is also 1 Lithium-ion battery in this machine. This machine can clean your floor quickly and also places that are hard to reach.
Features
It has a Cordless Electric mop with 2 powerful dual motors. It will robotically push the mop head forward to clean the floor.
The power polisher mop spins up to 220r/min, which removes stains from the floors quickly.
The floor cleaner mop with a 300mL built-in water tank is fixed for wet mopping, scrubbing, and waxing.
There is a measuring cup & funnel wet mopping option. A press button on the top of the handle through which you can apply the solution quickly by "spraying" on the floor.
The LED headlight is to clean dust from dark corners like under the desk. You can adjust the height of the cordless electric mop from 37.99 inches (0.96 m) to 49.86 inches (1.26 m) so that you can use it with ease.
The mop has a free-stand feature and a Flexible head with a 160-degree horizontal rotation and a 90-degree up-and-down cycle by which you can clean underneath furniture.
A removable 2500mAh battery of this floor cleaner machine can be charged separately.
Its noise level is less than 50dB while operating. So, you can use it freely without disturbing your neighbors.
Pros and cons of Cordless Electric Spin Mop
| | |
| --- | --- |
| Pros | Cons |
| Light-weighted and easy to use. | It has no longer a cord. |
| Lenient and scrubby pads. | |
| Prevailing and influential spin for cleaning. | |
| Rotating heads approach the hard places. | |
| Spray the required amount of solution | |
Features
Top Quality Components are used for this machine.
It cleans the floor very fast and quickly.
Steam mop cleaners 10-in-1 can clean the whole house very quickly.
Not even floors, but other things can be cleaned with this built-in handheld steam cleaner like floor steam mop, carpet cleaner, steam cleaner, handheld garment steamer window, mirror, glass cleaner, and much more.
In this machine, extreme-heated steam produces in 30 seconds and kills up to 99.99% of germs without any harsh chemical
Light in weight and durable.
It has 3 Adjustable modes to supply the mop's steam level for a particular use.
The steam cleaner's 340ml / 11.5Oz tank is suitable for 20-25 minutes of steaming on the lowest setting.
Without any detergent, you can clean the floor with simple water by applying the steam mode.
The Steam Mop Cleaner gives their customers a guarantee on their product and any issue in 2 years will be warranty without any extra cost.
Pros and cons Steam Mop Cleaner
Some essential pros and cons of this product are:
| | |
| --- | --- |
| Pros | Cons |
| High-tech steaming function. | No brushes or pads are attached to it. |
| Scrub, deep clean, and Polish the vinyl floor. | |
| Strong and used for multipurpose. | |
| Rotatory orbital drive | |
| It kills 99.99% of germs in 30 seconds. | |
A vinyl floor cleaner machine name BOBOT Electric Mop is a convenient floor cleaner machine that works properly. It is an attractive and good-looking machine having a Weight of 10.6 Pounds. The total dimensions of this product are 22 x 17 x 7 inches, which makes it elegant and perfect.
Features
It has high-performance motors without a brush that offers powerful speed. As a result, people who have arthritis can easily use it.
A detachable battery for up to 25 minutes of run time makes charging more manageable and safer. But, of course, the actual running time will vary according to the usage.
One-button water spray can switch the cleaning solution or waxing solution on your demand.
You can use it on sealed wood floors, laminate, vinyl, and marble.
A Mop 8600S, battery, charger, 4 pads, 2 AAA batteries, funnel, and measuring cup is given to you with this machine.
There is a 12-month warranty on this fantastic floor-cleaning machine.
Pros and cons of BOBOT Electric Mop
| | |
| --- | --- |
| Pros | Cons |
| It runs up to 25 minutes. | Some customers issued it. Take time to understand how it works. |
| One-button water spray option. | |
| Useable for other purposes. | |
| Detachable battery | |
| Slim quickly reaches beneath the furniture. | |

This is one of the best vinyl floor cleaner machines known as the Hoover FloorMate Deluxe Hard Floor Cleaner Machine with excellent functioning for vinyl floor cleaning. It has a total product weight of 13.8 pounds and dimensions of 14.4 x 12.8 x 32.8 inches.
Features
You can use it on hardwood, laminate, vinyl, and also on tile floors.
The Spin Scrub Brushes clean properly by safely scrubbing the wrapped wood, vinyl, and tile.
A dual tank technology keeps the clean and dirty water separate. So, there is no need to put dirty water back on your floor.
It has dual modes. One is the Wash mode which uses brushes to clean the floor, while the dry method stops brushes from suctioning up excess water and expands the drying time of the floor.
Fingertip control put on extra detergent where stains appear on such areas, where it is difficult to clean the dirt.
It is easy to move the machine because of its lightweight.
Pros and cons of Hoover FloorMate Deluxe Hard Floor Cleaner Machine
| | |
| --- | --- |
| Pros | Cons |
| Washes and dries the floor with dual mode. | Sometimes challenging to change the water. |
| Fingertip control mode. | |
| Twin tanks technology. | |
| Its Patented brush counter-rotates a full 360 degrees. | |
| Clean boost control sprays extra solution smoothly. | |

The wonderful BISSELL Power Fresh Steam Mop is a vinyl floor scrubbing machine that gives you satisfaction and cleans your floor very efficiently. The total weight of this machine is 6.82 pounds, and the dimensions of this product are 11.6 x 7.1 x 28.6 inches, which makes it an outstanding device.
Features
This machine is made to remove 99.9 percent of germs and bacteria with natural steam only without any harsh chemicals.
Flip down an easy scrubber with the sticky messes that make it challenging and powerful.
Choice available for high, medium, or low steam depending on the need of the surface.
A 23-foot power cord and swivel steering are provided and ready in 30 seconds to use, including:


Microfiber soft pad
Microfiber scrubby pad
Spring breeze fragrance discs
A carpet glider
Its power source is corded and takes up to 1500 watts.
To approach down to the grout and gaps, it has easy scrubber flips.
The innovative Steam Control technology is for daily routine light cleaning and also for heavy messes.
For a fresh smell, Spring Breeze fragrance discs are inserted into the mop pad
There is a removable water tank, and you can easily change the dirty water.
A low-profile mop head is fixed in it.
| | |
| --- | --- |
| Pros | Cons |
| Light-weight and tough design | The low-profile mop head stops working sometimes. |
| Smart Steam Control technology | |
| The power cord takes 1500 watts | |
| Spring Breeze fragrance discs fixed | |
| Ready to use in 30 seconds | |
Buying guide for Vinyl Floor Cleaner
We all know that proper cleaning of floors is significant, especially nowadays. Suppose we talk about the vinyl surface, although it is not much sense as hardwood or a stone floor. But still, you need to get the perfect and best floor cleaning machine for vinyl plank for your floor.
This buying guide will help you to buy the best floor cleaning machine for vinyl planks. For this first thing to keep in mind:
Design
A valuable and perfect cleaning machine for vinyl floors is always well constructed and light-weighted. The floor cleaner machine which you are going to buy should be very light in weight. If the cleaner lights in Weight, you can quickly move the cleaner in your house.
Weight
The design also matters because the cleaner should be ideally designed to have a perfect structure and be easy to function. It also plays an essential role in its maneuverability and the use of a cleanser. In addition, it should be expedient and ergonomic to reach hard places that cannot be easily detected.
Construction
Talking about the construction of vinyl floor cleaners, you should buy floor cleaner to guarantee their structure. It should be durable and made with high-quality materials. The vinyl floor cleaner machine should also be classy and good-looking in appearance.
Brand
There I give some of the best brands on top of the article you can choose one of them. They all are instrumental and stunning vinyl floor cleaning machines. But you can find more products depending on your floor demands. I prefer those brands that will give you a durable floor cleaner machine with extra features.
Eligibility for vinyl surfaces
As you know your vinyl surface and your home settings, you should have an idea about which floor cleaner is eligible for your cover. It should be streak-free and easy to use and should work on multiple tasks. A perfect and qualified floor cleaner can clean your surface in minimal time with less effort.
FAQs on Vinyl Floor Cleaning
Here are some important questions asked by people:
What is the effect of vinegar on vinyl floors?
Vinegar is a very effective cleaner for the vinyl floor because it removes tough stains and dirt. Cleaning the vinyl floor with vinegar is also a harmless option for the kids, pets, and your environment also, so you can use vinegar on your vinyl floor without any doubt.
Is steam cleaning a good option for vinyl floors?
The answer is not precisely YES and not also NO. Because the LVT is built tough and PVC waterproof, it is challenging but cannot survive. So, it is better to avoid it as much as you can.
Can you put bleach on the vinyl flooring?
No, don't clean your vinyl floor with bleach and also other high-PH detergents like ammonia. These harmful detergents can damage your floor and can make it corrosive. However, many vinyl detergents are available that have low PH, and you can use one of them to wash your vinyl floor.
Can I use wax on vinyl floors?
It is generally not recommended to use wax on vinyl floors, as it can leave a residue and make the floor difficult to clean. Instead, you can use a vinyl floor polish or a silicone-based floor protector to restore shine to your vinyl floors.
Can I use a carpet cleaner on a vinyl floor?
It is generally not recommended to use a carpet cleaner on a vinyl floor, as these machines are designed for use on carpets and may oversaturate the vinyl, causing it to become discolored or damaged. Instead, you can use a vinyl floor cleaning machine specifically designed for use on vinyl floors, or a mop and a gentle cleaning solution.
Conclusion
Cleaning vinyl floors is a complicated task, and if you don't have a good floor cleaner, it becomes more hectic. Therefore, it is better to buy the best vinyl floor cleaner machine for vinyl plank. You can easily clean your floor with a suitable vinyl floor cleaner.
In the end, a little advice for all the readers:
Always read the full description of that particular product you are going to buy. Through this, you will know all the features and eligibility criteria of your required product. Then you can easily buy the best product.